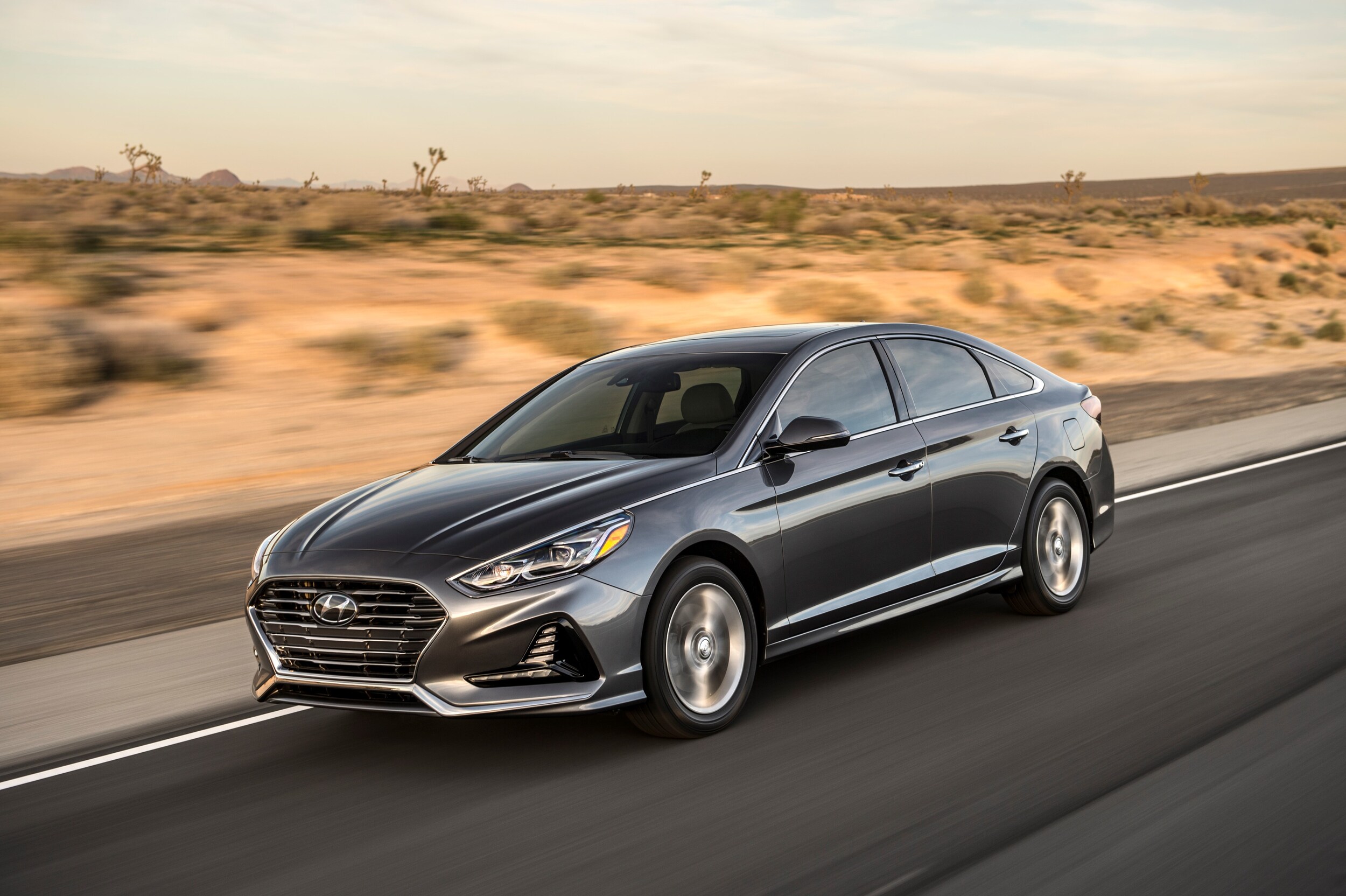 Most auto repairs involve replacing worn-out or broken-down parts, and the replacement parts used have a significant impact on the overall quality of the repair work. If you drive a Hyundai Sonata, here's what you need to know about Hyundai Sonata auto parts in order to select the best possible replacement parts for any repairs that your Sonata needs.
1. Parts Are Compatible Across Generations
Most automakers redesign their vehicles every few years, and the industry refers to each major update as a new "generation."
The Hyundai Sonata has seen significant updates seven times, and thus has seven generations:
first generation Sonatas are from 1985 to 1987
second generation Sonatas are from 1988 to 1993
third generation Sonatas are from 1993 to 1998
fourth generation Sonatas are from 1999 to 2005
fifth generation Sonatas are from 2005 to 2010
sixth generation Sonatas are from 2010 to 2014
seventh generation Sonatas are from 2015 to the present
Because the underlying mechanical parts generally remain the same from one model year to the next within a single generation, Hyundai Sonata auto parts are often compatible with all model years included in a single generation. For example, a catalytic converter made for sixth generation Sonatas will likely fit Sonatas from mid-2010 and 2014.
Knowing what generation Sonata you have can make finding parts easier, as you're able to look for parts that are compatible with that generation rather than just your model year.
2. OEM Parts Offer Known Quality
There are three kinds of parts that mechanics will use when making repairs to your Hyundai Sonata: aftermarket parts, OEM parts and used parts.
Aftermarket parts are those that are made by manufacturers Hyundai isn't associated with. Hyundai doesn't oversee the process or guarantee the parts, and their quality can vary greatly as a result. Some parts may be adequate, but others are downright unreliable -- and it's often impossible for drivers to tell which parts are reliable before a repair is made.
OEM stands for "original equipment manufacturer," and it means parts have been made by the same company that manufactured a vehicle's original parts. These are true Hyundai Sonata auto parts, built to the same specifications and standards as those parts included in your Sonata.
Used parts were originally made to original specifications (assuming they're used OEM parts), but they no longer provide the reliability that new OEM parts offer. Because these parts are used, they're already worn. It's often impossible to tell how worn they are, so making any repair with them is an inherent gamble.
Of these three options, OEM parts are the only ones that offer known quality. They'll be reliable and perform as expected.
3. Hyundai Dealerships Use OEM Hyundai Sonata Auto Parts
While any mechanic can purchase and use new OEM parts when making an auto repair, only Hyundai dealerships use exclusively OEM parts. When you come to an official dealership looking for Hyundai Sonata auto parts, you don't' need to worry about the quality of parts. They're just as good as your Sonata's original parts and will perform well for many miles.
Get Hyundai Sonata Auto Parts in Greenfield
To get OEM Hyundai Sonata auto parts, contact the Parts Department at Hyundai Greenfield. Thanks to the dealership's new relationship with the International Autos Group, the Parts Department is able to carry a wide variety of Sonata parts in stock and can special order any less common OEM parts. Call (414) 238-2000 to order parts, and then make the short drive from Oak Creek or Franklin to 6133 S 27th St., Greenfield to pick them up.