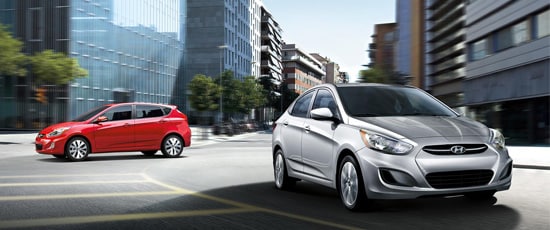 In the market for a new vehicle? Buying a Hyundai, whether it's new, used, or Certified Pre-Owned is an exciting endeavor. But for many, buying a new vehicle is a big financial step, and one that, with all of the options available to Brown Deer buyers, can feel daunting.
At Hyundai Greenfield, we endeavor to make the process of buying a Hyundai easy and stress-free, which is why we've compiled the following quick guide of 3 important first steps to take when you're ready to make the big leap into a brand-new Hyundai for your Brown Deer driveway.
The 3 First Steps to Buying a Hyundai
Prequalify for a car loan
Even before you start researching vehicles, you should check to see just how much of a vehicle you can afford. This will prevent you from falling in love with a model that is out of your realistic price range. Getting pre approved and estimating your costs is easy; you can either start with a loan application at your credit union or bank or go right to our website today to see how much of a loan and at what interest rate you prequalify for. This is also a great time to learn the value of your current vehicle if you are thinking about trading it in to further help you establish a price range when buying a Hyundai. Again, you can find a trade-in value estimate calculator located on our website.


Research vehicles and features
Once you have a ballpark figure of what you can comfortably afford, it's time to start researching vehicles and features. Consider first what you are going to use your next vehicle most for and consider what features align with those driving and lifestyle needs. For example, if you commute a lot, you likely want something more fuel efficient or if you have a lot of young kids you'll be transporting, you'll probably want to be looking at SUVs and crossovers that come with a strong safety assist package. Make a list of your must-have features and keep it in mind when you go to your local Brown Deer area Hyundai dealership.


Visit your local dealership and take your favorites for a test drive
So you've got your price point nailed down and you have a general idea (or even a more narrowed down one) of what you need and what you want in your next vehicle. Now it's time to head down to the Hyundai dealership and check out the choices in person. The test driving stage of the buying a Hyundai process is arguably one of the most important ones. This is a vehicle you'll likely have for 3, 5, maybe even 15+ years. Buying a Hyundai is a big investment and it's important you get the right style and feeling vehicle for you. To do so, make sure to test drive the vehicle as you would if it were yours. Take it on the highway and test it out during traffic. Sit in every seat and note how you like its features and comfort materials.
Get Started Buying a Hyundai Today By Visiting Hyundai Greenfield
Are you ready to upgrade your lifestyle with a new (or at new-to-you) Hyundai? Stop delaying and come down and visit us at Hyundai Greenfield to get started today. Our Milwaukee area Hyundai dealership boasts a wide selection of new, used, and Certified Pre-Owned vehicles for you to choose from and is conveniently located at 6133 S 27th St. in Greenfield, WI and just a short drive away from Brown Deer and other Milwaukee area neighborhoods and suburbs.