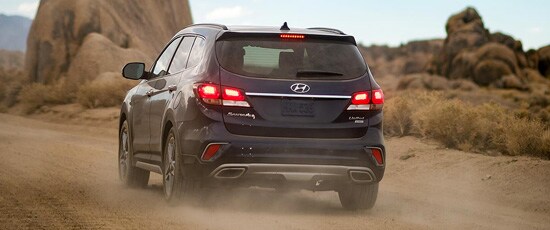 The trade–in process has sometimes been shrouded in mystery, but it's actually fairly straightforward. Trading in a vehicle is most successful not when a dealer or vehicle owner tries to take advantage of the other party, but when they work together to arrive at a fair value for the car being traded in. Here's how that process works when trading Hyundai vehicles or other automaker's cars in at Hyundai Greenfield, along with some tips on what to do for your car.
Step 1: Service Your Hyundai Regularly
The trade-in process actually begins well before you even start thinking about trading in a vehicle. It begins with the first service appointment after you initially purchase your vehicle, for having your vehicle serviced regularly is the best way to maintain its condition and value.
Regularly going to a service center that works on Hyundai vehicles whenever your car needs maintenance will have a much larger impact than any negotiation tactic.
Step 2: Check Your Car's Value
Once you're ready to trade in your vehicle, check its value online. This preliminary tool is easy to fill out, and the estimate provided can help set expectations for when you come to the dealership. Of course, the estimate is based on information you volunteer so it's important to be as complete and true as possible.
Step 3: Don't Get Your Vehicle Detailed
Some drivers have their vehicle detailed before bringing it to the dealership, but there's little reason to spend money on this. Whether your car is detailed won't affect its value, and the dealership will detail your car.
In some cases, bringing in a detailed car can actually be detrimental to drivers. It shows that drivers have already made investments towards trading in their car, so they're more likely to accept varying offers. A driver who hasn't detailed their car may continue to drive it if they don't receive an offer they like.
Step 4: Don't Have Your Vehicle Repaired
Similarly, it rarely makes sense to pay for repairs when trading in a vehicle. While repairs may increase a vehicle's value, dealerships can usually do them for less than you're able to. In most cases, it makes more sense to take a slightly lower trade-in offer than to hire a mechanic.
Step 5: Go to the Dealership
At this point, you're ready to bring your vehicle to the dealership. At the dealership, expect to go through a preliminary walk through with a salesperson and then have a formal appraisal performed by a manager. The two–step process is simply a method of making sure both parties have similar price ranges in mind before investing in an appraisal that involves a test drive and multi–point inspection.
Step 6: Discuss the Vehicle's Value
After you receive a formal appraisal, it's time to discuss the vehicle's value with the salesperson and manager. It's not uncommon for drivers and dealerships to have slightly different figures at this point, but they're usually relatively close. Moreover, when this process is followed there are concrete items that can be discussed. This usually leads to productive negotiations that yield offers both drivers and dealerships are happy with.
Bring Your Vehicle to Hyundai Greenfield
If you're in Racine or Franklin and have a vehicle to trade-in, bring it to our location at 6133 S 27th St. in Greenfield. As part of the International Autos Group, Hyundai Greenfield is connected with many different dealerships and has a need for Hyundai vehicles as well as non-Hyundai vehicles. At Hyundai Greenfield, you'll be treated well - and you might just be surprised how much your trade–in is worth.