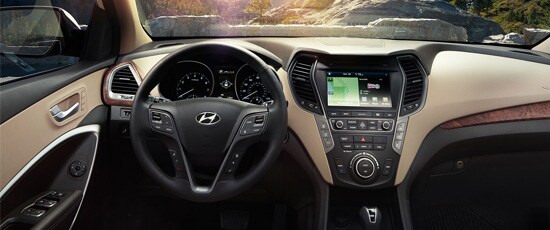 A lot of attention is given to what vehicle people get as their first car, but there's also a time to consider what vehicle should be a person's last car. If you're approaching your senior years or know someone who is, Hyundai may not be a brand name you grew up hearing. It's become one of the leading automakers in the world, however, and Hyundai vehicles make excellent last cars. Here's why.

Affordability Lets You Put Money Towards What's Important
First and foremost, Hyundai vehicles are highly affordable. For example, a new 2018 Elantra starts at $13,450, and almost all new Hyundais are available for less than $30,000 before discounts and special offers. (The one exception is the 2017 Hyundai Azera, which has an initial MSRP of $32,600.)
While drivers of all ages appreciate value, finding an affordable vehicle is often especially important to seniors. Later in life, you realize that horsepower, torque and 0-to-60 times aren't what's truly important. While Hyundais are able to hold their own, they also leave you with money for what actually matters -- trips, charities, children, grandchildren.
Reliability Reduces Time at the Service Center
Second, Hyundai vehicles are among the most reliable on the road. If they weren't, Hyundai wouldn't be able to offer America's Best Warranty. All new Hyundais come with limited powertrain warranty coverage for 10 years or 100,000 miles, along with several other protections.
Finding a reliable vehicle not only benefits seniors themselves, but it frequently also helps out any friends or family who provide assistance. By reducing the need for repairs, seniors can limit how frequently they're asking others for rides from a service center or advice regarding a repair.
Award-Winning Safety Features
Third, Hyundai vehicles are equipped with a host of safety features that help keep everyone inside protected. Many models have been named a Top Safety Pick+ by the IIHS and received a 5-star rating from the NHTSA.
Again, safety is something everyone considers but becomes particularly important during the senior years. As the body ages, the more it can be protected inside a vehicle the better.
Driver-Assist Technology for Safety and Convenience
Fourth, all Hyundai vehicles come with a host of driver-assist features that both further improve safety and make these vehicles easier to operate. Many models have a rearview camera that comes standard, so driver's don't need to twist around as much when going in reverse. Some of the other available features that can help include:
forward collision warning with automatic emergency braking
lane departure warning with lane keep assist
blind spot detection with rear cross-traffic alert
headlights with dynamic bending light technology
rear parking sensors
Models for All Lifestyles
Finally, selecting a Hyundai vehicle doesn't limit seniors' choices to a specific type of car or SUV. Hyundai makes several different models that accommodate a range of lifestyles. Active seniors who need room for gear can choose from the popular Tucson or the three-row Santa Fe. Those who want something smaller can get a Sonata or Elantra. Still other Hyundai vehicle choices include the Azera, Iconiq Hybrid and more.
Test Drive a Hyundai
Whether you're a long-time Hyundai driver or have never been inside a Hyundai vehicle, come to Hyundai Greenfield and take one for a test drive. At 6133 S. 27th St. in Greenfield, the dealership is just minutes from Caledonia and Brown Deer, and there's a large selection of Hyundai vehicles to try out because Hyundai Greenfield is now part of the International Autos Group. See what you think of the selection, and you might decide Hyundai is the right automaker for you.