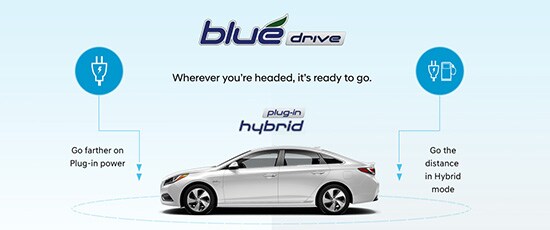 Hyundai has joined with a growing number of green-inspired companies to reduce their global impact on the environment. As part of their global green initiatives, Hyundai is working hard to enhance the fuel efficiency of its vehicles and improve their overall technology. One of the more exciting developments in this arena is the release of Hyundai Blue Drive Technology in vehicles across the country, including those found right here in Mequon and Caledonia.
Hyundai Blue Technology is based on the idea that we can have more fuel efficient vehicles that are exciting and safe to drive. Vehicles with Hyundai Blue Technology include a myriad of different features that all work together to reduce the carbon footprint of the vehicle. Some of the most important things to know about the exciting Hyundai Blue Technology include:
3 Things to Know About Hyundai Blue Drive Technology
Lower Emissions is a Driving Goal
You know the saying, there is more than one way to skin a cat? Well, when it comes to fuel efficiency, there are a great variety of ways to reduce fuel consumption and improve a vehicle's mileage capabilities. After all, automotive engineers understand better than most that the great majority of Americans do not want to cram inside a two-seater electric car. That's why Hyundai is looking broader, innovating new products like an upcoming fuel cell vehicle that will run completely on hydrogen emitting only water in its wake. Today, Blue Drive Technology and vehicle strategies are included in a host of available options like Hyundai plug-in hybrids and traditional hybrids.


Innovative Alternator Management System
One of the Hyundai Blue Drive Technology features you'll find in several vehicles offered at your local Hyundai dealership near Mequon and Caledonia is an innovative new Alternator Management System (AMS). This system uniquely uses the vehicle's deceleration and extra engine power to recharge the battery instead of the traditional method of using the alternator to constantly charge the battery while the vehicle is running. This system also enhances fuel efficiency by utilizing options like electric power steering and low rolling resistance to further cut down on carbon emissions and save drivers at the pump.


Intelligent Stop & Go
Another exciting feature that came out as part of Hyundai's Blue Drive Strategy is the Intelligent Stop & Go system. This is an ideal system for those Mequon, Caledonia, and other suburban residents who frequently commute to Milwaukee during rush hour traffic. That's because what this system does is automatically turn the engine off whenever it is not actually moving forward (or backward), such as when you are stopped at a long light or in stop and go traffic on the highway. When you push the gas or clutch to move forward once again, the system will automatically turn the engine on and power you to move forward. According to Hyundai and other independent testing, this Intelligent Stop & Go system can save drivers as much as 15 percent on fuel. Plus, with less idling, you'll reduce your overall carbon emissions for a healthier drive.
Visit Us at Hyundai Greenfield to Learn More About Hyundai Blue Drive Technology
Naturally, we are only getting started here. If you have any questions about the exciting Hyundai Blue Drive Technology or want to see some of the features, such as the Intelligent Stop & Go feature, in action, then come down and visit us at Hyundai Greenfield. Our friendly dealership boasts a wide selection of new and Certified Pre-Owned Hyundais and is conveniently located just a short drive away from Mequon, Caledonia, and other Milwaukee area towns and suburbs. Contact us to get started!