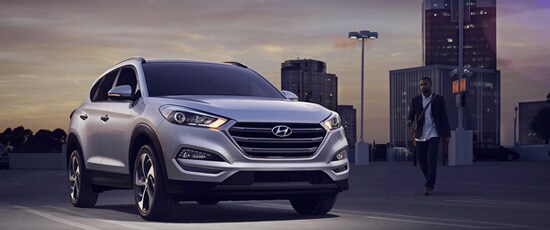 Hyundai's entire business model is built on their commitment to providing high quality and affordable vehicles. This allows drivers to have easy access to reliable cars and SUVs. In addition to caring about their customers, Hyundai also cares about the environment and is working hard to make sure that drivers can purchase low-emission vehicles that produce less pollution and consume less non-renewable energy. In fact, Hyundai is leading the way when it comes to offering a variety of hybrid vehicles and investing in research and development.
While other car manufacturers are trying to catch up to federal and international goals for emissions, Hyundai is setting its own standards and making sure that their engineers are working towards zero emission Hyundai vehicles. Currently, Hyundai offers several hybrid options that rely on a electric motor and gas engine to improve fuel efficiency. The latest models come with almost 60 mpg. The company is on track to meet their goal of having a fleet-wide average of 54.5 mpg by 2025.
New Technology in Hyundai Vehicles
The future of Hyundai vehicles includes a Sonata plug-in hybrid, which comes with all the great features that have come to be associated with this popular sedan and an industry leading all-electric range of 27 miles. It also offers a Lifetime Warranty on the battery, which is the first of its kind. Drivers will be able to commute to work and run errands without having to use gas. They can simply recharge the vehicle as needed and rely on the gas engine for longer trips.
The 2017 Tuscon Fuel Cell crossover SUV is another example of how Hyundai vehicles are revolutionizing the entire industry and raising the bar for environmentally friendly transportation. This cutting-edge model in currently available and provides the same power and quiet performance as the most advanced combustion engines, but the only emission that is produced is water. This vehicle represents the future and is a perfect example of how Hyundai is working to protect the environment.
Beyond Building Better Cars
Hyundai is constantly examining every aspect of its operations to find more sustainable approaches to building cars and running an enterprise-level business. They use recycled products to create printed materials and task engineers with the challenge of finding ways to reuse other valuable resources. The company has also spearheaded a number of global programs that are working to protect the environment through large-scale recycling programs and habitat restoration projects.
If you are concerned about the health and well-being of your family and the environment, purchasing Hyundai vehicles can help you be a conscientious consumer who supports companies with the same values and principles. To begin your buying journey, visit Hyundai Greenfield, which is conveniently located just a short drive from Racine, Mequon, Brown Deer, Oak Creek and their surrounding communities. We are happy to tell you more about how Hyundai is taking active steps to care for the environment and help you choose the best low-emission vehicle for your needs.
Stop by today to browse our extensive inventory, take a Hyundai for a test drive and speak with one of our friendly and knowledgeable experts. We look forward to working with you!