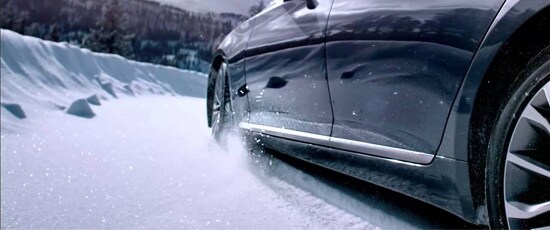 4 Tips to Make Your Hyundai Ready for Winter
As Halloween gives way to Thanksgiving and Christmas decorations, it's time to accept that the winter season has come. And in addition to prepping your house for the chillier weather, you're going to want to get your Hyundai ready for winter. This is especially important in Wisconsin and for residents in neighborhoods like Oak Creek and Racine where the snow can pile pretty high and make roads dangerously slippery.
Thankfully, there are some simple steps you can take to get yourself and your Hyundai ready for winter for optimum safety and performance. Just consider the following:
4 Tips to Make Your Hyundai Ready for Winter
Inspect your vehicle's battery
Hyundai might be a brand known for reliability and durability, but that doesn't mean its components will last a lifetime. In particular, car batteries are notorious for dying without much warning, especially during the winter months. Before the sleet and snow rain down on your parade, take your Hyundai to an expert mechanic who will check your connections for signs of corrosion and test your battery's ability to charge. If a replacement is recommended, best to do it now than wait for a failure to start during holiday shopping.


Check your wipers and consider replacing with winter-specific models
Ice and salt are just a few of the things you can expect to see on your Hyundai's windshield come winter. This means that most winters your Oak Creek windshield wipers will need to do a lot of work to keep your visibility clear and clean. Inspect these pieces of equipment now to make sure they are in good condition and don't have any tears or flaking. If you're concerned about their condition or if you plan on doing a lot of driving during the winter in Oak Creek, consider upgrading to ones specifically made for winter. Likewise, if you notice any cracks in your windshield, door glass, or moonroof, get it fixed or replaced now.


Perform routine tire pressure checks and change to snow tires
As the temperatures drop, your tire pressure will undoubtedly drop as well. Now is a good time to start checking your vehicle's tire pressure every other week until the weather starts getting warm again. Depending on where you live and how much driving you do outside the city, you may also want to switch your tires out altogether with snow tires. Even if your Hyundai has all-wheel or four-wheel drive, winter tires can make a big difference when driving on icy backroads. You might also want to consider investing in something like these all-weather foldable emergency traction mats. Keep these units in your car as an emergency, worst case aide should you find your vehicle or a friend's stuck in snow, ice, mud, or even sand.


Pack other emergency kit supplies
In addition to traction mats for your tires, consider packing an emergency kit to help in a situation such as your vehicle breaking down during a snowstorm. This emergency kit should contain items like a cell phone charger, flares, extra coolant, gloves, warm clothes, and water.
Schedule a Maintenance Visit Today at Hyundai Greenfield
Want an expert technician to inspect your vehicle before the first frost comes? At Hyundai Greenfield, our dealership includes an extensive on-site parts and service department. Our professionally trained mechanics are here on hand to help you get your Hyundai ready for winter. Schedule an appointment or come down and visit us today at 6133 S. 27th St. in Greenfield, WI, conveniently just a short highway hop away from Racine and Oak Creek.