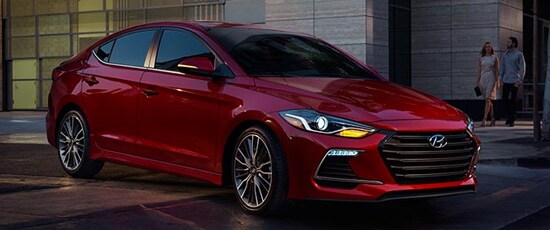 For drivers who want an affordable and dependable car, Hyundai's subcompact sedans have a lot to offer. Here are some of the top reasons to consider a subcompact Hyundai sedan.
Affordability for the Budget–Minded
Most automakers' subcompact cars are their most affordable models, and Hyundai isn't any different in this respect. The company's subcompacts are generally priced lower than larger Hyundai vehicles that require more materials to build. It's not just against Hyundai's larger vehicles that the prices of the company's subcompact sedans stand out, though.
When compared to other automakers' subcompact cars, Hyundai's subcompact models are more than competitively priced. For example, the 2018 Elantra SE has a starting MSRP of $16,950 - and that's before any discounts, which can easily bring the sedan's actual price below $15,000. Not many automakers offer vehicles with MSRPs under $17,000, and even fewer give drivers discounts that get new-car prices lower than $15,000.
Fuel Efficiency for the Environmentally Concerned
Because of their smaller size, lighter weight and highly efficient engines, subcompact Hyundai sedans are extremely fuel efficient. For instance, most 2018 Elantra trims have combined fuel economies in the mid-30s, and the Eco trim gets up to 40 miles per gallon on the highway.
The Elantra's fuel economies come close to those of several hybrid models. To name just one, the 2017 Hyundai Sonata Hybrid has a combined fuel efficiency of 40 or 42 miles per gallon depending on trim. Many other hybrids have similar (or lower) fuel economies -- and almost all of them cost more than the Elantra because drivers must pay for the hybrid technology.
Lots of Available Features for the Performance–Oriented
Going small with a subcompact Hyundai sedan doesn't necessarily mean forgoing features. In addition to the highly affordable trims, Hyundai also offers trims that include lots of available features. The Limited trim of the Elantra comes with:
dual-zone automatic temperature control with an automatic defogger
leather seating, heated front seats and optional heated rear seats
Blue Link Connected Care for 3 years
Apple CarPlay and Android Auto
an optional Infinity premium audio system
an optional 8-inch touchscreen with navigation
In addition to these, there are many more features that the Elantra can come with. There also are trim levels between the SE and Limited trims, so drivers can choose the one that provides the features they need and falls within their budget.
Safety for Everyone Onboard
Driving a subcompact Hyundai sedan also doesn't mean you have to sacrifice safety. The Elantra comes with a host of standard safety features, like vehicle stability management, traction control, electronic stability control and many airbags. Driver-assist features, including forward collision warning, automatic emergency braking with pedestrian detection, lane keep assist and others, are available.
Largely because of the many features it's equipped with, the 2017 Hyundai Elantra was an Insurance Institute for Highway Safety Top Safety Pick+. While ratings for the 2018 version weren't out at the time of writing, there's no reason to think it'll be rated any differently. Hyundai has always prioritized keeping both drivers and passengers safe and secure.
Try a Subcompact Hyundai Sedan
If you're looking for an affordable, fuel-efficient, feature-laden and safe vehicle, a subcompact Hyundai sedan might be the perfect car for you. To find out, come test one out at Hyundai Greenfield. Located just minutes from Franklin and Mequon at 6133 S. 27th St. in Greenfield, Hyundai Greenfield is now part of the International Autos Group. As such, the dealership has access to lots of Hyundai vehicles, including subcompact sedans. Take one for a test drive, and you'll be impressed with all that these cars offer.